"Join me on the honkey tonk side of the force!"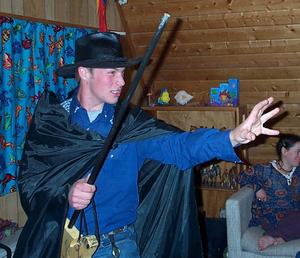 Darth Vader is overcome by a violent fit of nausea.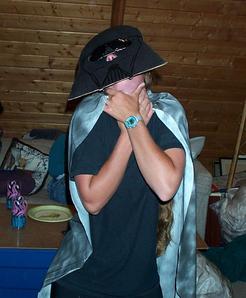 He draws his trusty light saber and attempts to ward off the evil redneck imposter.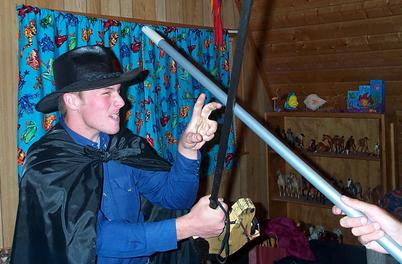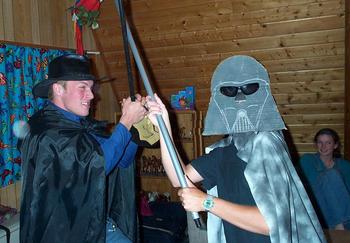 Garth's stick horse is no match for Darth's powerful Jedi weapon. He vanishes, no doubt to low places where he's got all those friends he keeps singing about.